Before we share our list of must have rosés for this Rosé Season I think we must quickly go through the basics. To quickly get the answer to the questions everyone quietly thinks to themselves we looked to our friends at WINE FOLLY. They have two great articles by James Beard award winning author and wine Communicator of the year, Madeline Puckette.
Rosé wine is serious business –Seriously pink–
When a wine isn't quite red, it's rosé. Technically speaking, this pinkish beverage is produced differently than red wine but with the same grapes. A good example is White Zinfandel. Because of its reputation though people over 55 will gawk at the mention of rosé. Anyway, White Zinfandel is produced with the same grapes as Red Zinfandel but the two wines are stunningly different.
Maceration Method
The maceration method is most commonly used for commercial Rosé. Maceration is when the grapes are pressed and sit in their skins. In red wine making, maceration usually lasts throughout the fermentation. For Rosé, the juice is separated from the skins before it gets too dark. For lighter varieties, like Grenache, it can take 24 hours. For darker red-wine varieties, like Mourvedre, the process sometimes only lasts a few hours.
Vin Gris Method
Vin Gris, translates to "Gray Wine" and is when red grapes are used to make a nearly-white wine. Vin Gris uses an extremely short maceration time. This style of Rosé winemaking is popular for the lighter red wine varieties such as Pinot Noir in the United States and Gamay or Cinsault in France.
The Saignée Method
The Saignée method is capable of producing some of the longest lasting Rosé wines. It is actually a by-product of red winemaking. During the fermentation of red wine about 10% of the juice is bled off. This process leaves a higher ratio of skin contact on the remaining juice, making the resulting red wine richer and bolder. The leftover bled wine or "Saignée" is then fermented into Rosé. Wines made from the Saignée method are typically much darker than Maceration Method wines and also much more savory.

What Varietales Are Used to Make Rosé Wine?
Grenache, Cinsault, Tempranillo, Pinot Noir… nearly every wine grape has been used to make Rosé wine. Since the category has grown in popularity, there are more options than ever to choose from. So where do you begin and what styles are the most popular? Traditional? The best?
Dry Rosé Wine
(aka "Not Sweet") This style of Rosé wine is the most common style produced today around the world. France and Spain lead the way in Rosé wine production and it's typical to see a blend of 2-3 different grape varieties. Here are the most common dry Rosé wine varieties used either alone or in a blend:
Traditionally Dry Rosé Wines
Sweet Rosé Wine
Any Rosé wine can be produced in a sweet style by simply not fermenting all the sugar into alcohol. However, it is not as common and mostly reserved for bulk wine production. If you are on the search for a sweet rosé wine, the following wines will fit the bill:
Traditionally Sweet Rosé Wines
Common Rosé Wine Descriptions
Grapefruit*

Strawberry*

Tart Cherry

Red Currant

Sweet Cherry

Strawberry Sauce

Raspberry*

Wild Strawberry*

Blood Orange

Raspberry Sauce

Tomato

Red Bell Pepper

Black Currant

Blackberry*

Berry Jam
Grenache Rosé
Style: Fruity
Tasting Notes Usually a brilliant ruby red hue with notes of ripe strawberry, orange, hibiscus and sometimes with a hint of allspice. You'll find wines of Grenache to have moderately high acidity, but since most have quite a bit of color and body, typically you'll want to serve them cold to keep them zesty. Perfect pairing with this wine would be a summer evening and takeout Greek Gyros with dill tzatziki.
Sangiovese Rosé
Style: Fruity

Tasting Notes A bright copper red color that sparkles in the light, Sangiovese seems like it was made to be a rosé wine. Notes of fresh strawberries, green melon, roses and yellow peach are complimented with mouth quenching acidity. A few Sangiovese rosés have a faint bitter note on the finish, which makes this fruity wine taste pleasantly dry. Definitely serve cold in a white wine glass, perhaps with a bowl of Moroccan couscous and chicken.
Tempranillo Rosé
Style: Savory
Tasting Notes Tempranillo Rosé is growing in popularity from the Rioja region and other parts of Spain. With this style of rosé you can expect a pale pink hue and herbaceous notes of green peppercorns, watermelon, strawberry and meaty notes reminiscent of fried chicken. Many Tempranillo rosé from this area also blend a bit of Graciano and Grenache to add floral notes to the flavor. A glass of Rioja rosé will class up any taco truck experience.
Syrah Rosé
Style: Savory
Tasting Notes American Syrah rosé is typically made in the 'Saignée Method' which usually means it will have deeper colors of ruby and notes of white pepper, green olive, strawberry, cherry and peach skin —definitely on the funky side. Rosé of Syrah tend to be more on the bolder end of the spectrum and are best served slightly warmer than fridge temperatures in a regular red wine glass. This is a surprisingly good wine with pepperoni pizza or a bowl of chili.
Cabernet Sauvignon Rosé
Style: Savory
Tasting Notes This type of rosé wine is nearly exclusively made in the 'Saignée Method'. Cabernet rosé are a deep ruby red color with red wine-like flavors of green bell pepper, cherry sauce, black currant and pepper spice. The only big difference is that Cabernet rosé wines usually have heightened acidity because they aren't typically aged in oak.
Zinfandel Rosé (a.k.a. White Zinfandel)
Style: Sweet
Tasting Notes Possibly the most popular rosé (in terms of volume but not necessarily for quality) sold in the United States and also 85% of Zinfandel production! Most 'white' Zinfandel is made deliberately to an 'off-dry' style with about 3-5 grams of residual sugar making it moderately sweet. It offers flavors of strawberry, cotton candy, lemon and green melon with moderately high acidity. You'll want to serve it ice cold perhaps with Thai food.
Style: Savory and Rich
Tasting Notes Said to be a favorite of writer and man's man, Ernest Hemingway, Travel is an unusually dry Rosé. It has more body and structure than most pink wines and is considered to have all the character of a good red wine, just less color. It is made primarily with Grenache and Cinsault, but nine varieties are allowed in the blend. Usually high in alcohol and low in acid, this salmon-pink wine ages well and its nose of summer fruits can turn to rich, nutty notes over time. Throw some brisket on the barbecue, grab your dog-eared copy of "The Old Man and The Sea", and sit back and enjoy a glass of this earthy treat.
Provence Rosé
Style: Fruity and Lean
Tasting Notes Rosé from Provence, is the little black dress of pink wines. This wine is just as at home on the patio as it is in the dining room, Its fresh, crisp, dry style is a masterful match for almost any dish; even a juicy burger makes a perfect partner. Grenache, Cinsault, Syrah and Mourvèdre are all used to create this pale, pink rosé and to give it aromas of strawberry, fresh-cut watermelon, and rose petal, finishing with a distinctive, salty minerality on the palate.
Mourvèdre Rosé
Style: Fruity and Floral
Tasting Notes Rosé made from Mourvèdre brings to mind thoughts of Southern France and the beautiful wines of Bandol. These wines, often a pale coral hue, are rounder and fuller-bodied than many other Rosés. Mourvèdre is floral on the nose with notes of violets and rose petals. On the palate, this grape can be full of red plums, cherries, dried herbs, smoke and even meat. Mourvèdre makes an excellent pairing at a Mediterranean dinner party, hovering with friends for hours over a meal of grilled lamb and fresh pita with black olive tapenade.
Pinot Noir Rosé
Style: Delicately Fruity
Tasting Notes Pinot Noir is a diva on the grape runway. The fruit is intolerant of any type of extreme weather and is considered sensitive and temperamental, but when it's on and at its best, can make for a very sexy glass of wine. In rosé, Pinot Noir delivers bright acidity and soft, subtle aromas of crabapple, watermelon, raspberries, strawberries, and wet stone. The grape can produce earthy-but-elegant wines that are cool, crisp, and dry, and would be delighted with a fresh goat cheese salad or a festive crab feed on the beach.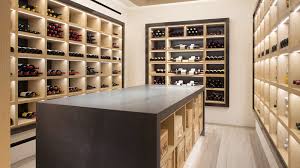 How long can you age Rosé wine?
We have asked many winemakers and fellow wine enthusiast. Typically you want to drink your rosé when it's at its peak of freshness. But we have seen rosés from three to five year back. So if you have bottles of rosés from 2014 it is time to pop that cork and drink up!
Our List of Must Have Rosés
This year our list of rosés consist of from wines from our favorite wineries that produce rosés that suit our palates. We like our rosés to be fruit-forward, well balanced acidity with bright citrus notes, that are good to drink on its own or to be paired back to anything at an all American summer barbecue. Don't get us wrong we love to drink rosés all year round but we all know the good ones are usually released around Mother's Day and are sold out even before summer settles into full gear.
Vintage: 2018
Varietal: Pinot Noir
Appellation: Sonoma Mountain
Alcohol %: 13.5
Vintage: 2018
Varietal: Syrah
Appellation: Santa Ynez Valley
Alcohol %: 12
Vintage: 2017
Varietal: 50% Grenache, 41% Syrah, 9% Mourvédre
Appellation:
Alcohol %: 13.7
Vintage: 2018
Varietal: Cabernet Sauvignon
Appellation: Lodi
Alcohol %: 14
Vintage: 2018
Varietal: 95% Barbera, 5% Grenache
Appellation: Clarksburg
Alcohol %: 13.8
Vintage: 2017
Varietal: 45% Malbec, 45% Cabernet Sauvignon, 5% Sauvignon Blanc, 5% Pinot Gris.
Appellation: Tupungato, Alto Gualtallary
Alcohol %: 13.8
Vintage: 2015
Varietal: 58% Pinot Noir, 42% Chardonnay
Appellation: Napa
Alcohol %: 12
Vintage: 2018
Varietal: Rosé of Syrah
Appellation: Oak Knoll
Alcohol %: 13.3
Vintage: 2016
Varietal: 85% Syrah, 15% Viognier
Appellation: Willow Creek
Alcohol %: 13.1
Vintage: 2018
Varietal: Blend
Appellation: Lodi
Alcohol %: 13.5
Vintage: 2018
Varietal: Pinot Noir
Appellation: Sonoma Coast
Alcohol %: 14.1
Vintage: 2018
Varietal: Petite Sirah
Appellation: Clements Hills
Alcohol %: 12
Vintage: 2018
Varietal: Petite Sirah
Appellation: Contra Costa County
Alcohol %: 12.9
Vintage: 2018
Varietal: Grenache, Cinsault
Appellation: Central Coast
Alcohol %: 12.9
Vintage: 2018
Varietal: Petite Sirah
Appellation: Redwood Valley
Alcohol %: 13.5
Vintage: 2018
Varietal: Pinot Noir, Syrah
Appellation: Santa Maria Valley
Alcohol %: 12.5
Vintage: 2018
Varietal: Pinot Noir
Appellation: Los Carneros
Alcohol %: 13.2
Vintage: 2016
Varietal: 50% Grenache, 30% Syrah, 20% Mourvèdre
Appellation: Sonoma County
Alcohol %: 13